LOUISBURG'S BEST KEPT SECRET
Tucked away on 70 acres in a wooded hollow in Louisburg, Kansas, Equus Curito stands out as a world-class boarding facility. The exceptionally large indoor riding arena features footing that is regularly watered and dragged, cattle shoots, roping boxes, and convenient spectator seating. Our arenas are for the primary use of our boarders. Lessons are limited to certain times of the day and we do not rent out the arena for events or clinics.
The even larger outdoor arena has ideal footing for every type of riding and is also set up for roping. In the surrounding wooded areas of Equus Curito, beautiful trails invite you to unwind and spend time reconnecting with nature. The trails are mowed and maintained regularly and are praised by all who have ventured out on them as some of the best trails to ride on.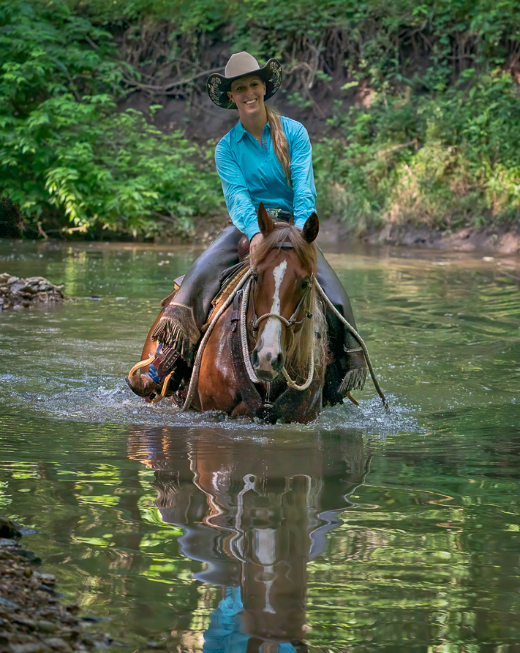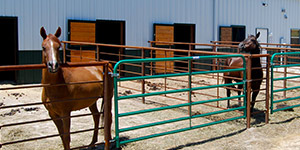 BOARDING
Giving horse owners a premier boarding experience, and providing the best possible care for your equine.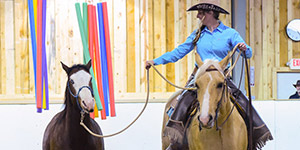 RIDING INSTRUCTION
We have excellent riding instructors working of our facility primarily catering to the needs of our boarders.
"
Ashley and her team are great to work with!! I would highly recommend them to work with any young or problematic horses!
– Leslie
"
Ashley and her team are amazing!! Awesome to work with, I learned so much during my internship and I am so much more confident now!!
– Kimberly